The 30 Day Calm Canine Challenge is a worldwide Online Programme, teaching your dog how to be calmer in the home and out in public, so that you can feel confident taking your dog with you anywhere
You'll watch 1 bite sized video tutorial each day for 30 days, showing you how to build your dog's skills in easy to follow steps, and in as little as 10 minutes training per day.
​
Perfect for dogs who
​
Get zoomies in the house and struggle to settle
Bark at the doorbell or postman
Jump up at visitors
Steal food off the counters
Hover around the dinner table
Refuse to get off the sofa
Struggle to settle at pubs, cafes or the office
Bark in the garden or out the window
Bark at you for attention
Chase the kids or the cats
Bark when left alone
Follow you room to room
Get over excited and start jumping and biting
Push through doorways
Snatch food out of your hands
Struggle with impulse control
Can't settle on cue
Struggles with distractions
​
If you said YES to any of the above, then this challenge is for YOU! It's suitable for puppies from as young as 8 weeks of age, and is the BEST step by step programme for teaching calm manners that are transferrable to the real world. 
​
Sign up for the 30 Day Challenge and complete it in your own time (keep the course for life), or join our Online Academy VIP CLUB which gives you access to the 30 Day Challenge, plus over 300 video tutorials covering all areas of training, along with our personal support, coaching and guidance.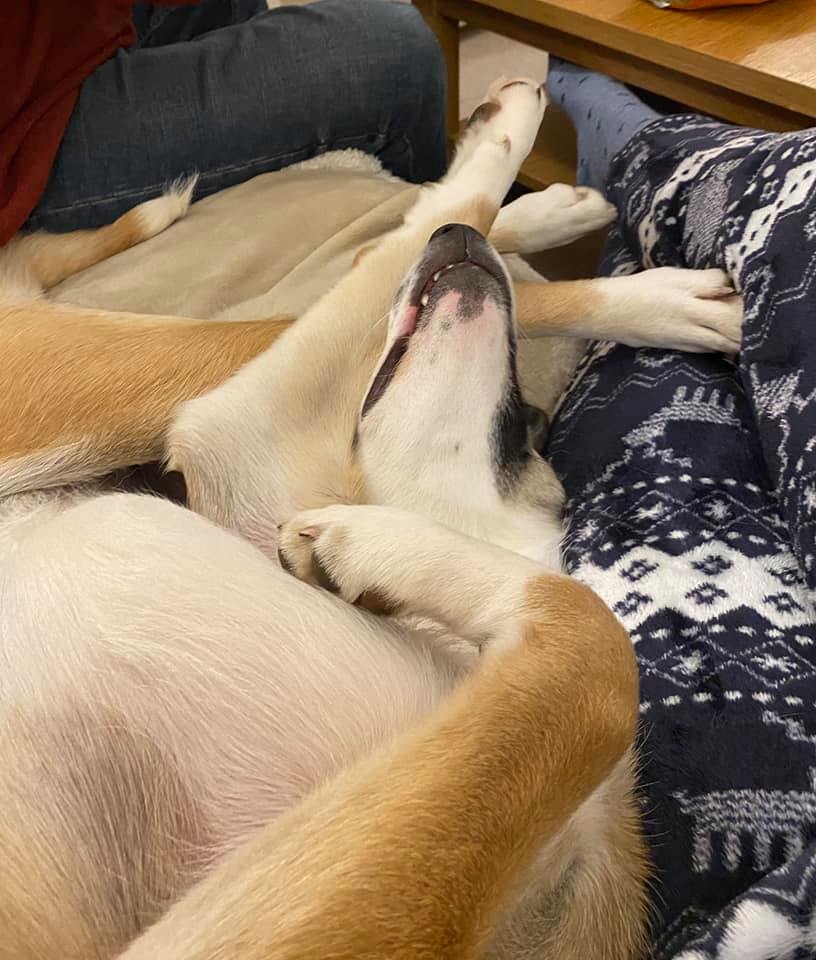 This has been such a game changer for us and Maisie-before she was soooo "busy" and wouldn't settle for more than a few minutes. Her whole demeanour has totally changed and she's much much calmer around the house. We still have a way to go and lots to work on but this has been an amazing foundation.
For anyone trawling the internet thinking "should I do this for my dog" the answer is definitely yes (that's exactly what I did)!! The course is broken down really well into small bite size challenges that are super manageable; you might not feel like you're doing much but it all adds up in the end. Thank you from us and a very chilled Maisie Moo (if you can work out which paw is which in this photo)!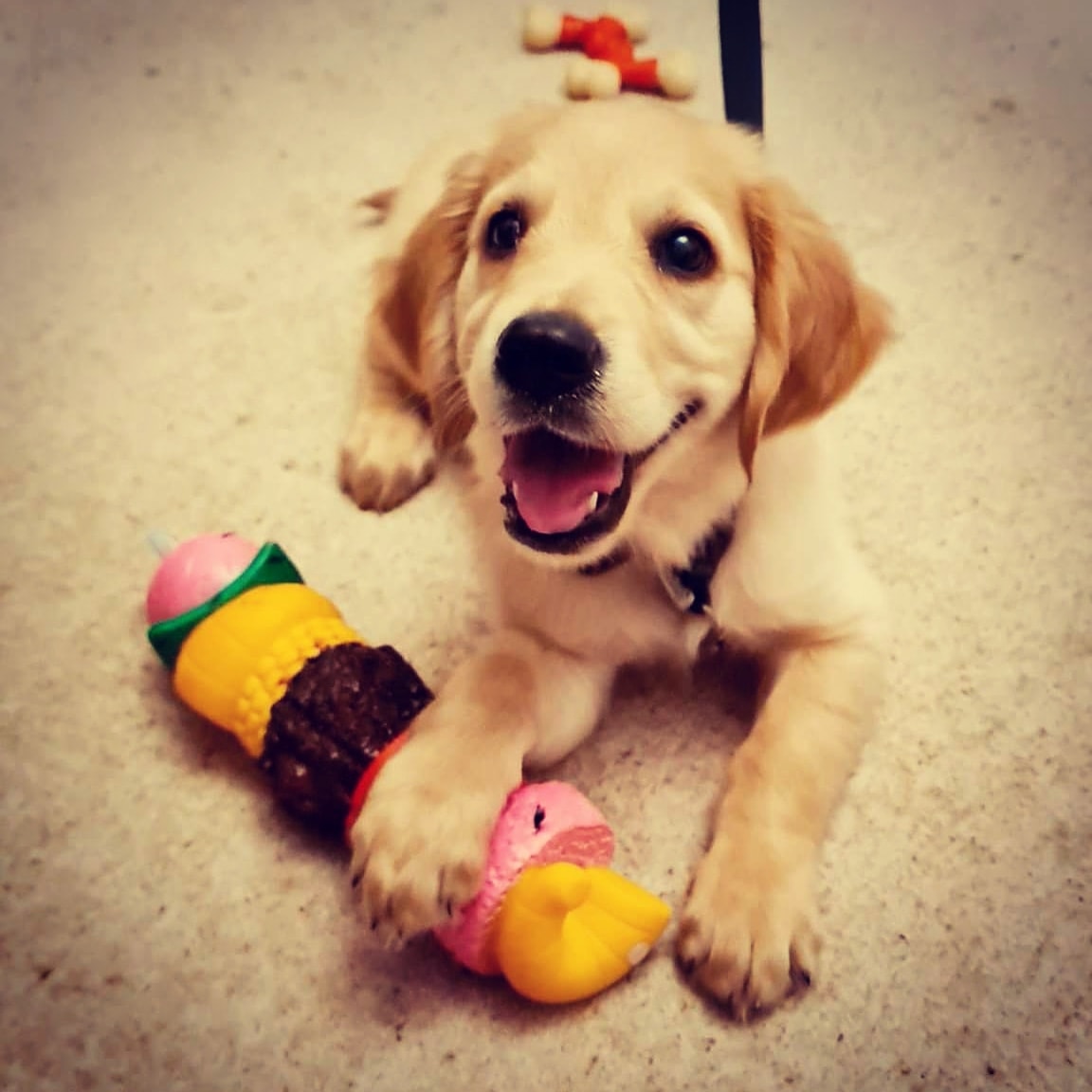 Review from L Heath
So happy to of joined the accadamy, it's has everything I will need. I needed chizz to learn assistant tasks which they also cover. With the perfect support, and guidance.
In fact I have so much confident in Mike and Jenny I have paid to send him to them for 4 weeks. I know they will do an amazing job.
If you ever need feedback, you are able to send in videos. They also have a post once a week that promotes your wins which I think it's super lovely sometimes it's hard to see the progress when it's very slow.
VIP Facebook group creates a community which is lovely, if it's just people saying we been there or having a great chat on the zoom giving help to others.
Massive thank you to Jenny Trigg and Mike Newland it's hard to explain what having an assistant dog will mean to me.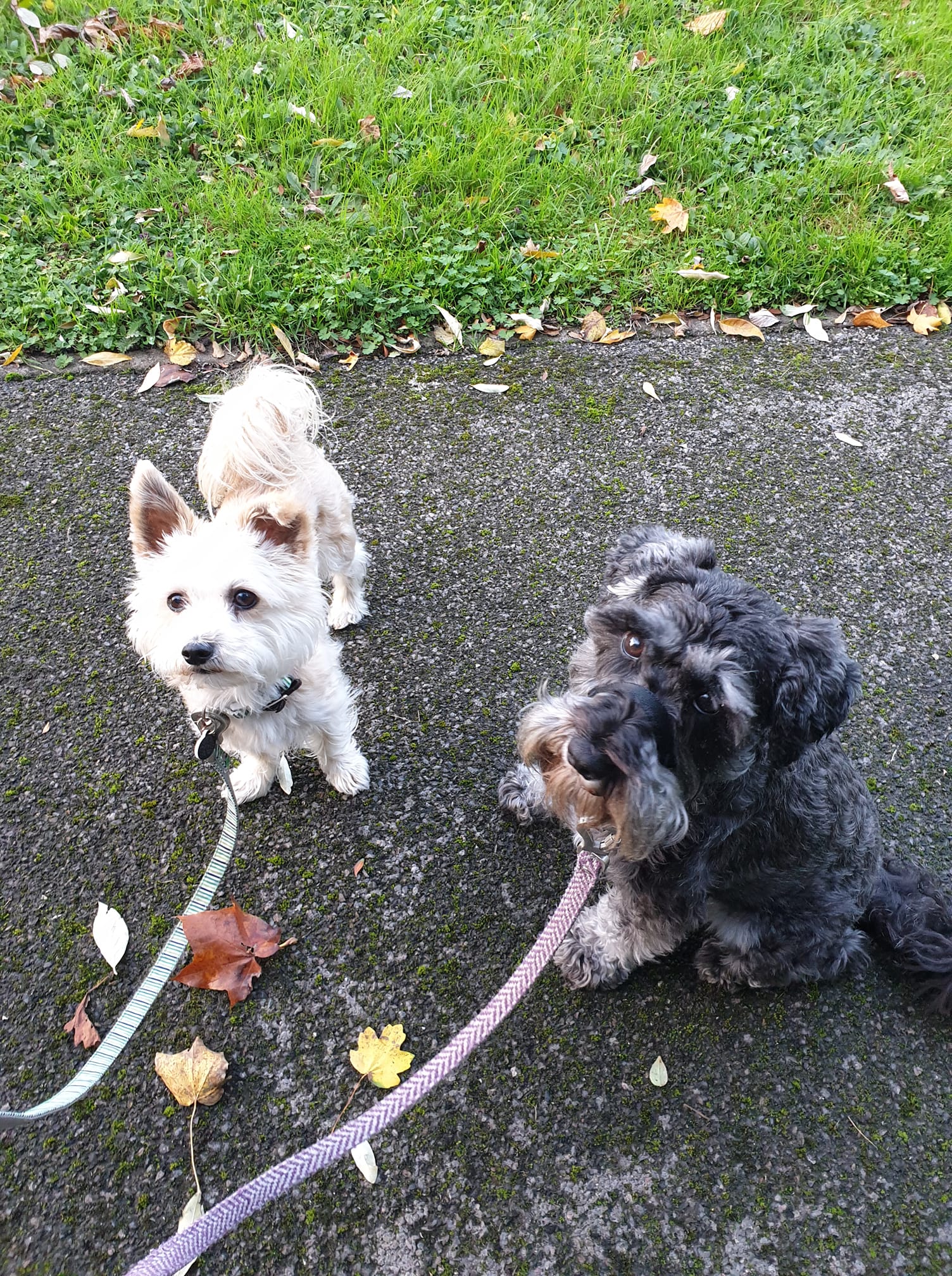 Review from H Obrien
I have absolutely loved doing this challenge with Tilly and I feel she has made huge progress and I can see a difference in her choices. There is still a bit of work to do but will keep working through some of the training videos.
Thank you so much Jenny Trigg for the work you have put into this challenge
Join the VIP CLUB and access the Calm Canine Challenge for free as part of your membership!