Canine Socialisation - Striking the Balance
Recorded Webinar with Mike Newland
Are you worried about how much socialisation your dog is getting during lockdown? Are you worried you've already missed the boat? Then this is the MOST Important webinar you will watch this year!
If your dog:
Is a new puppy at the very start of their journey outdoors
Has a failing recall because they are over excited by other dogs
Lunges towards dogs or people on the lead
Is fearful or reactive towards dogs or people
Is lacking in confidence
Then this Webinar is exactly what you need
Lack of socialisation is a big worry for nearly all dog owners, and the way we socialise our dogs can have a huge impact on how our dogs develop, and their long term behaviour.
Head Trainer Mike Newland, will be discussing the pros and cons of lockdown, with practical solutions for ensuring your dog is properly socialised during lockdown
We'll cover:
(Here's a hint.. it's not about meeting as many dogs as possible) What is Socialisation?
How to build a balanced socialisation plan that isn't just about meeting dogs and people (what about noises, surfaces, novelty, handling, equipment)
The importance of your own bond with your dog and how to grow it
The biggest do's and don't of socialisation you need to know in order to avoid your dog becoming reactive
How to tell if your dog is over socialised?
How incorrect socialisation can lead to frustration or fear
What is consent? How do we include it in our socialisation plan?
How to socialise your dog during a pandemic, including the lesser known areas of socialisation
Understanding your dog's emotions and what to do about them!
When and why you should encourage jumping up in an under confident dog
Answering the questions about whether you should use Daycare or Dog Walkers
How to find a good dog training class, and what to avoid
Puppy Parties... good or bad?
Sign up now to watch this recorded webinar
Join the Online Academy
And access this Webinar, plus over 400 video tutorials & professional trainer support from as little as £16 per month!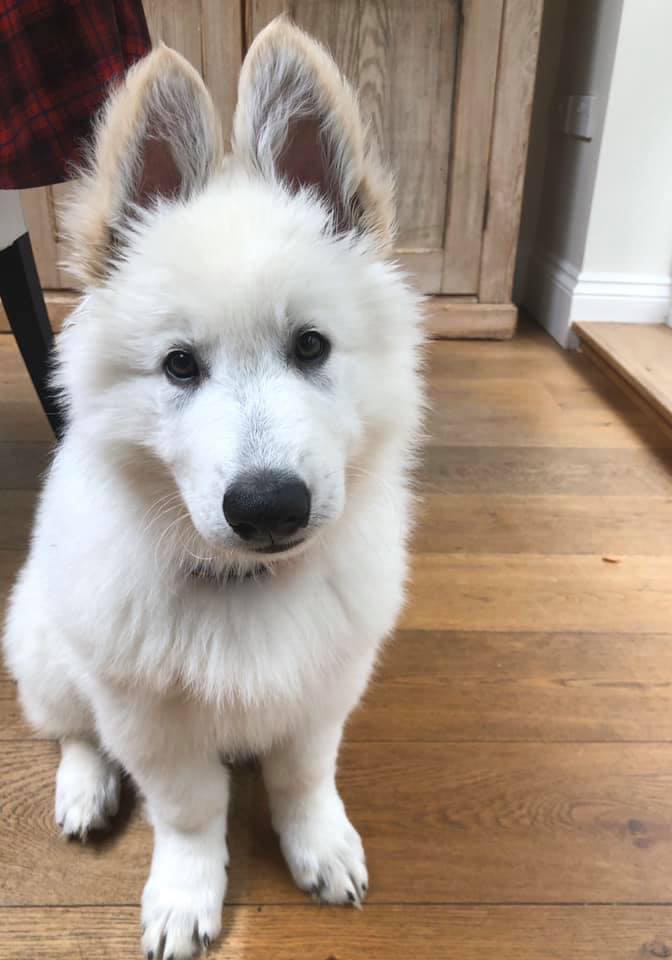 Course Review by C Croft
We cannot thank Jenny and Mike enough. Before the course started we were struggling to really make any progress or to even have any confidence. With our previous dogs, we had been to regular puppy school. We of course learned a few things but nothing dramatic. Not so with this programme.
It was transformative for me and my family. The video's make it possible to revisit the lessons endlessly, the lectures helped us learn things we needed to know, the feedback sessions picked up small mistakes we did not know had such a big impact on behaviour. In short, an invaluable four weeks. Thank you so much.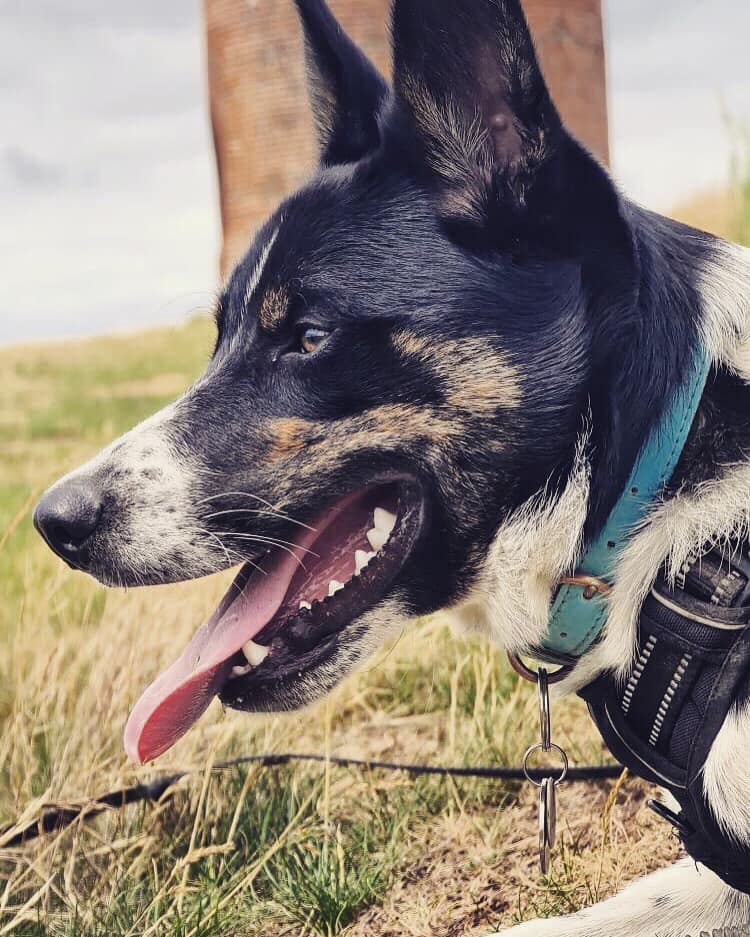 Course Review by C Dueck
 I highly recommend using these courses to everyone, especially those who lead busy lives as the convenience, and QUALITY of these courses is incredible.
Jenny and Mike are clearly very passionate about dogs, and training and even with all the people on these courses, they still remember the names of people and their dogs, and the struggles their facing - which to be honest I did not expect from an online course, but they clearly care about every single person they're teaching.
I loved the courses so much, I've already purchased another and I plan on doing every course they offer. If I could give Adolescent Dogs more than five stars, I would. Thanks so much, Jenny and Mike!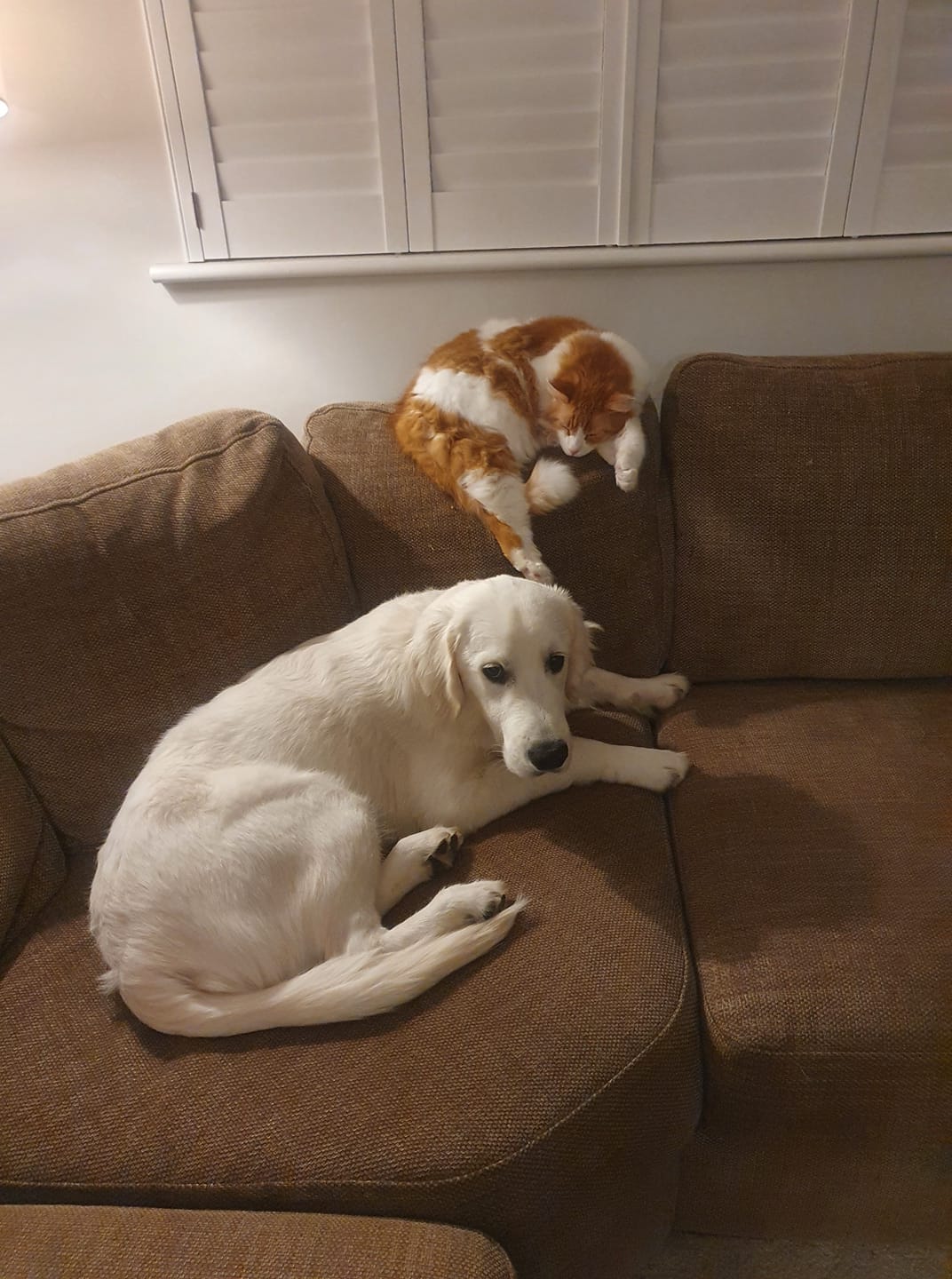 VIP Review by Kerry Nightingale
Best ever on line training and most importantly real time support. Join VIP club as the videos are soooooo helpful and break things down. The live meetings and training demos are brilliant.
Jenny and Mike make you comfortable to ask questions, to get things wrong and learning a friendly environment.
Since following their methods we have made such a difference to our golden retriever, even though we had a positive 121 trainer come to our home before lock down.
We wish we had found adolescent dogs earlier when our puppy was younger. I cannot recommend them enough, worth every penny. We adore our puppy and feel we are making a really positive investment all our futures by training with them.