Online Dog Training Academy


A unique opportunity to join a community of dog lovers worldwide who are already seeing success in their training through our Online Academy
I'm sure you'll agree, that having a dog who walks nicely on the lead, comes back when called, has good manners towards dogs/people, and responds to commands in any environment, makes for enjoyable, stress free walks
If your day to day life with your dog has become stressful and feels like more of a chore than a joy, then keep reading! You are not alone. Over 90% of dog owners struggle on their daily walks with their dog.
Our mission is to help dog owners worldwide to be able to achieve stress free walks, following our proven and successful training syllabus that we have developed over the past 15 years. We only train using positive training methods, so you can feel confident that you're receiving the very best up-to-date training advice.
Since lockdown in March 2020, we have taken our entire training syllabus and brought it to you online, making our training accessible no matter where you live, or how busy your schedule is. Over 2,000 dog owners worldwide have now benefited from our online training, and are already seeing and sharing their success
We also work closely with Owner Trainer Assistance Dogs, and donate 100% of the income generated from the Online Academy towards helping dog owners with disabilities to train their dogs
Do you want your dog to learn these key skills?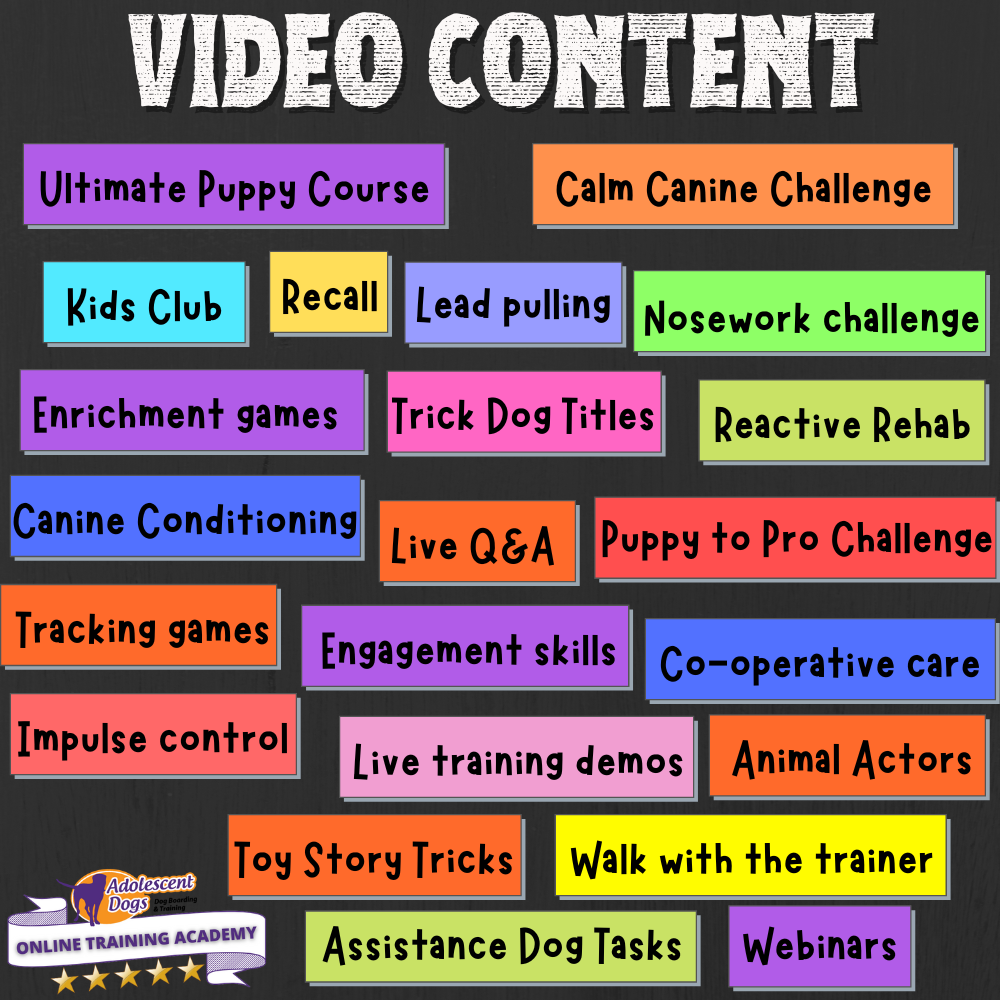 Video tutorials included in the Academy
You'll have instant access to over 400 video tutorials, covering every aspect of your dog's training. All promoting positive training methods!
From basic to advanced obedience and behaviour struggles, to fun training such as tracking, scentwork, canine conditioning and tricks!
Whatever you need support with, we've got you covered! You'll be able to post videos for our expert feedback, ask us questions 7 days a week, or chat with us Live on our Live Q&A's and training demos.
We'll help you to build a training plan, and adjust your plan as you progress, guiding you through any training struggles
You'll also be able to access our Live & recorded webinars. And whenever we add new content, you'll receive access at no extra cost! What a bonus!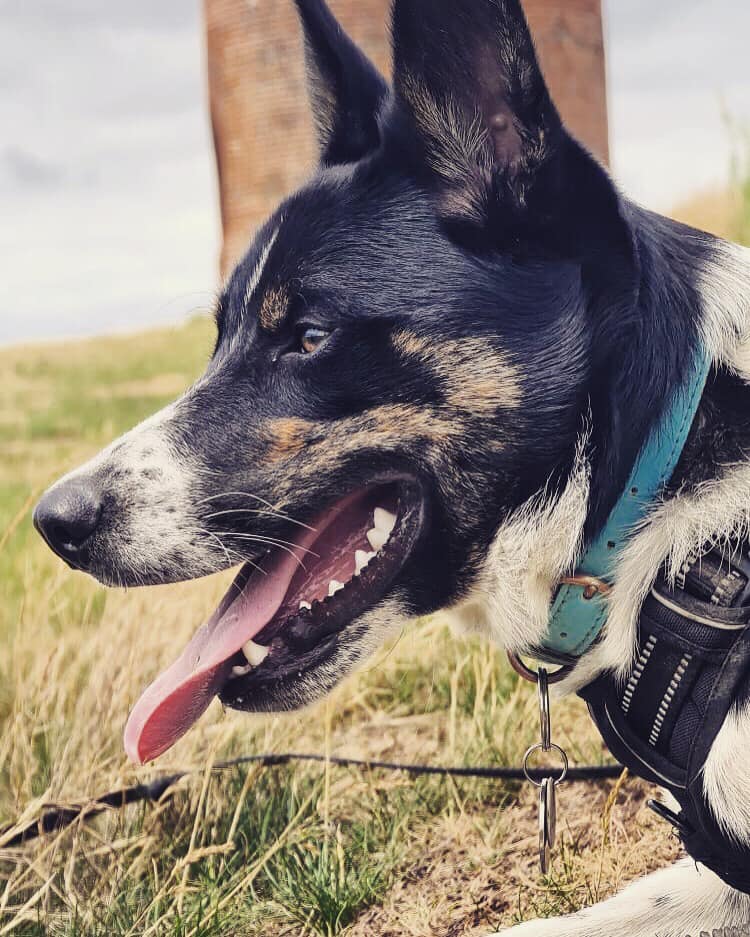 I highly recommend using these courses to everyone, especially those who lead busy lives as the convenience, and QUALITY of these courses is incredible.
Jenny and Mike are clearly very passionate about dogs, and training and even with all the people on these courses, they still remember the names of people and their dogs, and the struggles their facing - which to be honest I did not expect from an online course, but they clearly care about every single person they're teaching.
I loved the courses so much, I've already purchased another and I plan on doing every course they offer. If I could give Adolescent Dogs more than five stars, I would. Thanks so much, Jenny and Mike!
Course Review by A Hurwitz
Amazing online courses! They have allowed us to train our puppy a wide range of commands and obedience from home, making training fun and simple for both us and puppy!
The bite-size videos have been easy to follow and the techniques used, effective - the results in our puppy's obedience have been amazing. It has been invaluable during lockdown to have the help of these amazing trainers. We hope to continue with a third clinic soon - thank you Adolescent Dogs!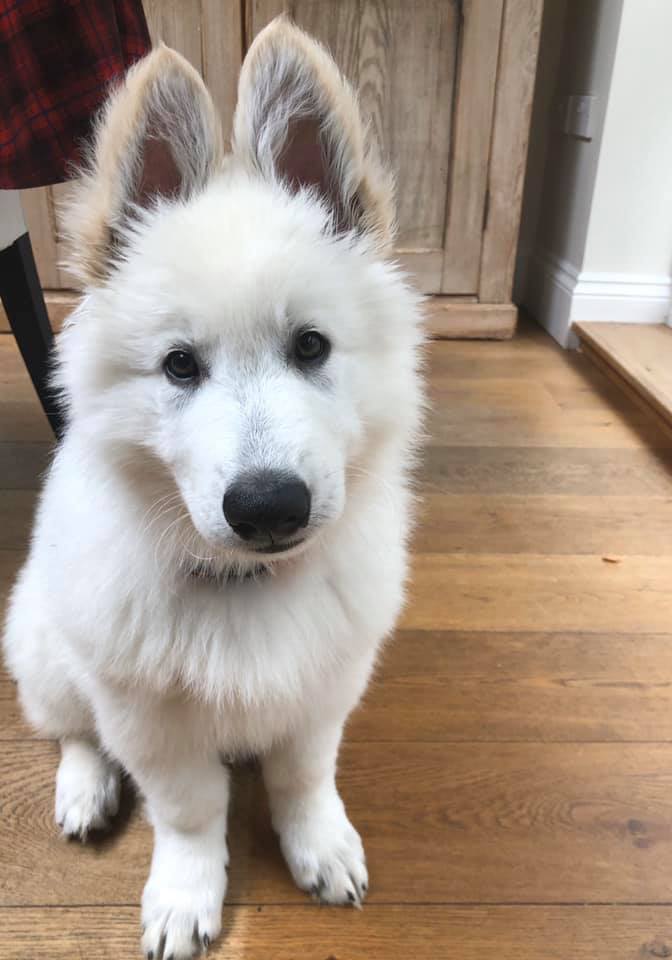 Course Review by C Croft
We cannot thank Jenny and Mike enough. Before the course started we were struggling to really make any progress or to even have any confidence. With our previous dogs, we had been to regular puppy school. We of course learned a few things but nothing dramatic. Not so with this programme.
It was transformative for me and my family. The video's make it possible to revisit the lessons endlessly, the lectures helped us learn things we needed to know, the feedback sessions picked up small mistakes we did not know had such a big impact on behaviour. In short, an invaluable four weeks. Thank you so much.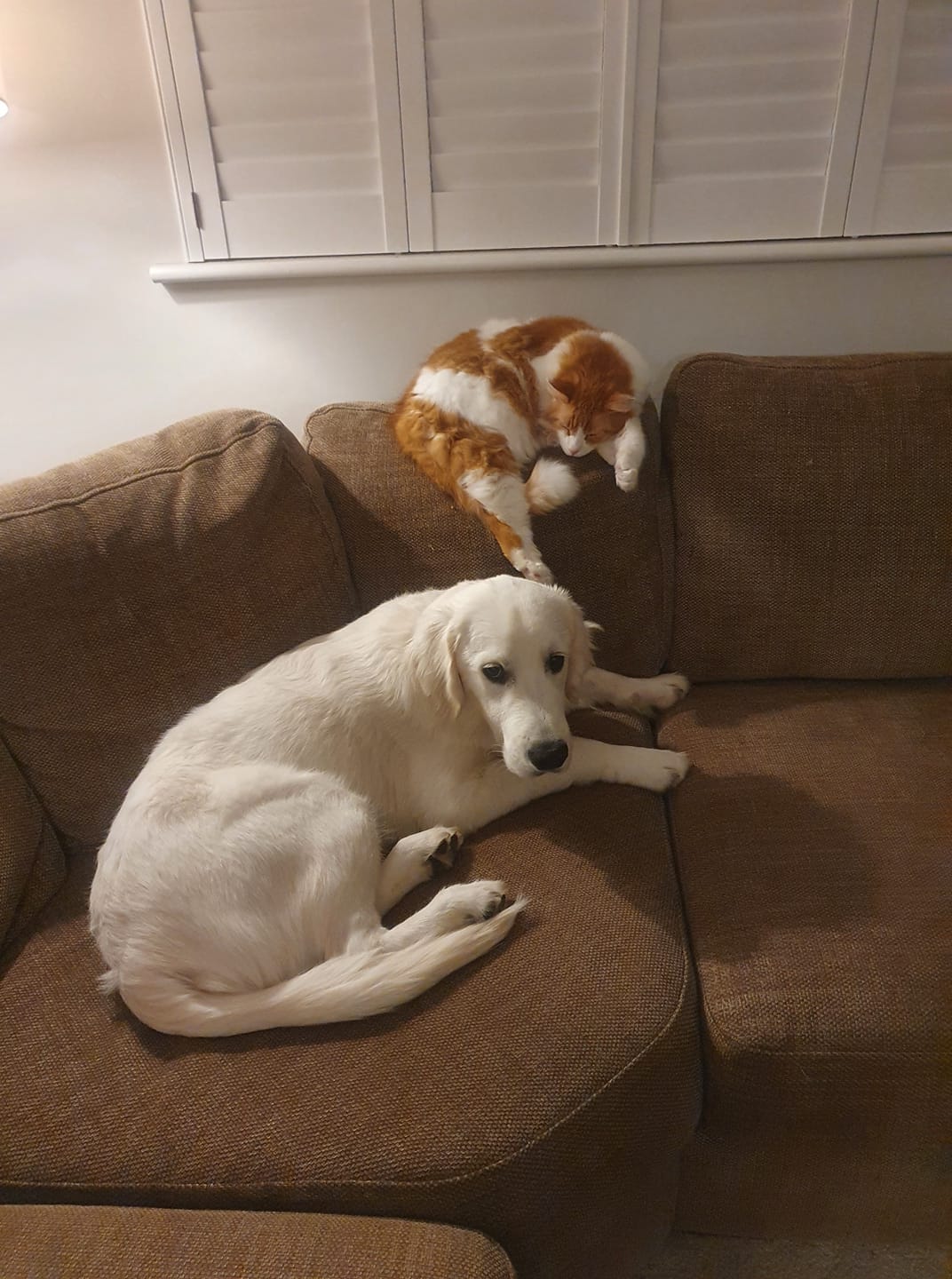 VIP review by Kerrie Nightingale
Best ever on line training and most importantly real time support. Join VIP club as the videos are soooooo helpful and break things down. The live meetings and training demos are brilliant.
Jenny and Mike make you comfortable to ask questions, to get things wrong and learning a friendly environment.
Since following their methods we have made such a difference to our golden retriever, even though we had a positive 121 trainer come to our home before lock down.
We wish we had found adolescent dogs earlier when our puppy was younger. I cannot recommend them enough, worth every penny. We adore our puppy and feel we are making a really positive investment all our futures by training with them.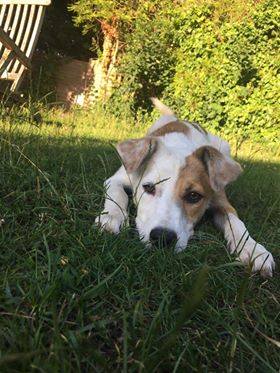 Review by Kate Gallagher
Thank you so much to Adolescent Dogs. We took on a rescue dog a couple of months ago, very frightened of people and most things!
We started with the VIP CLUB The videos are excellent and easy to follow, clear and concise. The lecture videos are very informative and again clear and concise. You can follow the training at your own pace, post videos and ask advice if you're having a problem.
I have never had such a reactive and also intelligent dog before and it has been a lot of fun learning together and knowing that I have the knowledge now to help her through her problems. I literally wouldn't have been able to cope with this dog if I hadn't had this help as although I have had rescue dogs before, I needed a whole new skill set to cope with Bella. She's doing really well now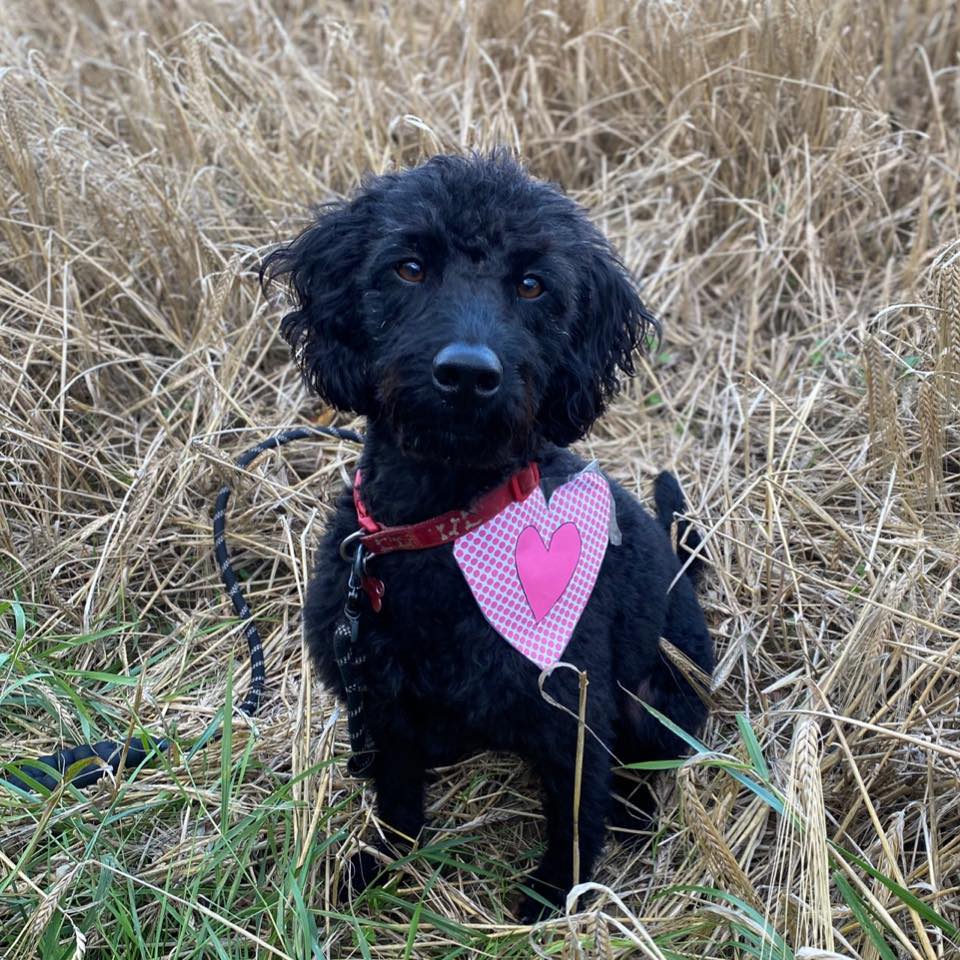 Review by Catherine Jebbett
We took part in the online training, I have a rescue dog and I'm a first time dog owner. We attended dog training sessions, bought expensive online dog games, hired a dog trainer and had a number of people giving me their conflicting opinions, resulting in us floundering and the dog feeling unsupported!
This last month with adolescent dog training has been enlightening, so much training videos that I can access forever, the videos highlight what could go wrong and how to manage those scenarios, they are professionally made and informative.
Jenny and Mike have given incredible amount of feedback when we have shared videos, I can not give them enough praise.
Milo is so much better and must feel less anxious as his stools are much improved. I feel incredibly grateful for all they have provided, they are clearly driven not by money but of love for dogs and their well-being. If I could have given 10 stars I would have done.
Standalone courses
A one time payment to sign up to some of our mini courses (All included in the main Online Academy subscription)
Ideal for those who don't want access to everything and don't want a monthly subscription